ELECTRIC HEAT TREATMENT FURNACE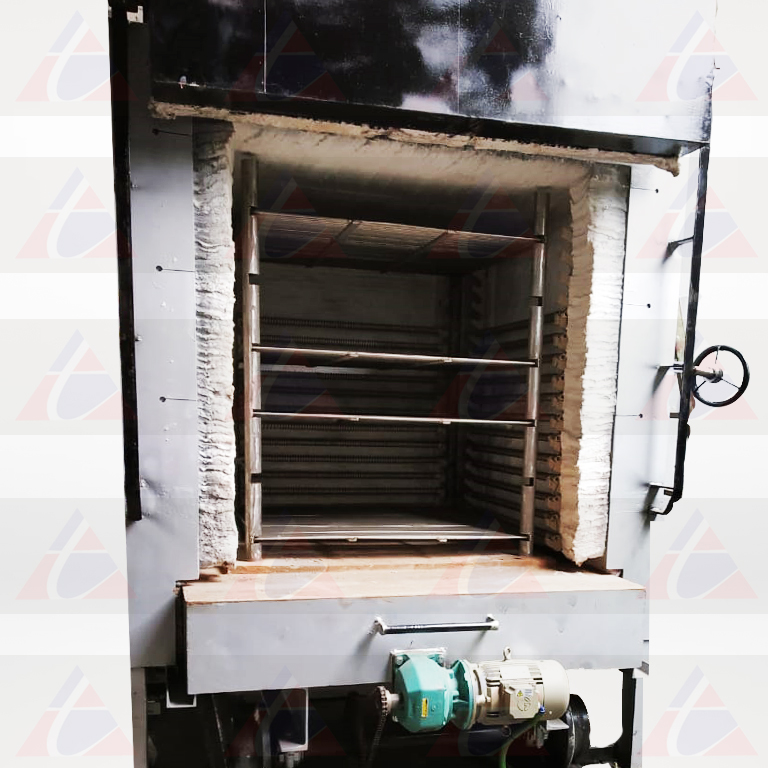 ELECTRIC HEAT TREATMENT FURNACE
Axis Heat Treatment Furnaces are used for treatment of metals for further processing of materials. The treatment of the metal ensures the change in grain structure of the material treated. The treatment applications are ageing, anodizing, annealing, tempering, normalizing etc.
The furnace in constructed from reinforced mild steel palouts of substantial thickness and is supported on a heavy fabricated structure. Depending on the size and capacity of the furnace, the drive mechanism will be either, geared motor drive, hydraulic drive and chain pulley drive.
In addition to the fuel fired furnace, the important system required is "Combustion System". The basic function of the combustion system apart from heat generation is heat re-circulation and better heat conversion by means o conduction, convection and radiation".
The furnace can be fitted with Axis's fuel efficient combustion system (Burner, Pumping Unit, Pumping& heating unit, blowers& all for oil furnace), (Burner, gas line accessories, blowers gas safety accessories for gas system) and also the dual fuel combustion system for the fuels like, HSD, LDO, LSHS, FuelOil, PG, NG,LNG &LPG.
Recuperator
Oil Service Tank With Gange
Out flow Heater
Flow Monitoring Systems
Furnace Monitoring Systems
Furnace Pr Controlled Systems
Chimney