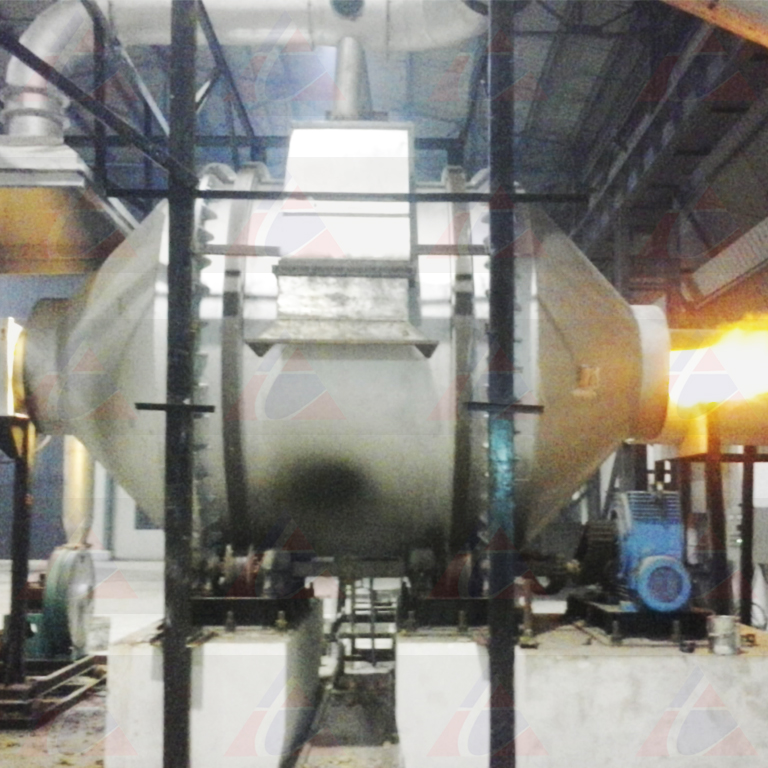 AXIS ROTARY MELTING FURNACE are highly efficient melting units. This furnace is used in Non-ferrous melting for bulk melting and alloying use widely. The design and its performance will be unmatched by other manufacturers as our design is user friendly.
The furnace is consists of a cylindrical shell fitted with two steel tyres supported on a rollers mounted on a fabricated base frame.The shell has two spouts and two lifting trunious and is rotated by friction between the tyres and rollers, which are driven by a motor via a worm and worm reduction gear. Manual drive position is also a standard feature and it will also given for motorized setup as an emergency drive unit.
Axis fuel efficient combustion system will be offered capable to handle 350oC of preheated air with the fuels like HSD, LDO, LSHS, Fuel Oil, PG, LNG, CNG, NG, and LPG.
A cylindrical radiation-type recuperator utilizing waste products of combustion is provided to heat the combustion air. This system also can be offered along with pollution control equipment's with the norms narrated by CPC department, India for lead and zinc melting applications. We also can meet other countries standards.
Optional Accessories:
Oil Service Tank
Outflow Heater
Semi Rotary Pump For Oil Tank
Fume Extraction Unit
Highlights
Rugged Construction
Available in wide range of size
Efficient Heat Transfer
Easy to operate & maintain
Fitted with Axis Highly acclaimed combustion system
Excellent fuel economy
Best after sales service
Axis quality built into every machine
MODEL

CHARGE (KG) FOR IRON
DIMENSIONS (IN MM)
A
B
C
D
RMF-300
300
1235
3700
4500
5300
RMF-500
500
1235
3700
4800
5300
RMF-1000
1000
1390
6575
5820
7300
RMF-2000
2000
1390
6575
6700
7300
All Dimensions given are approximate & Non - Binding