TILTING TYPE ROTARY FURNACE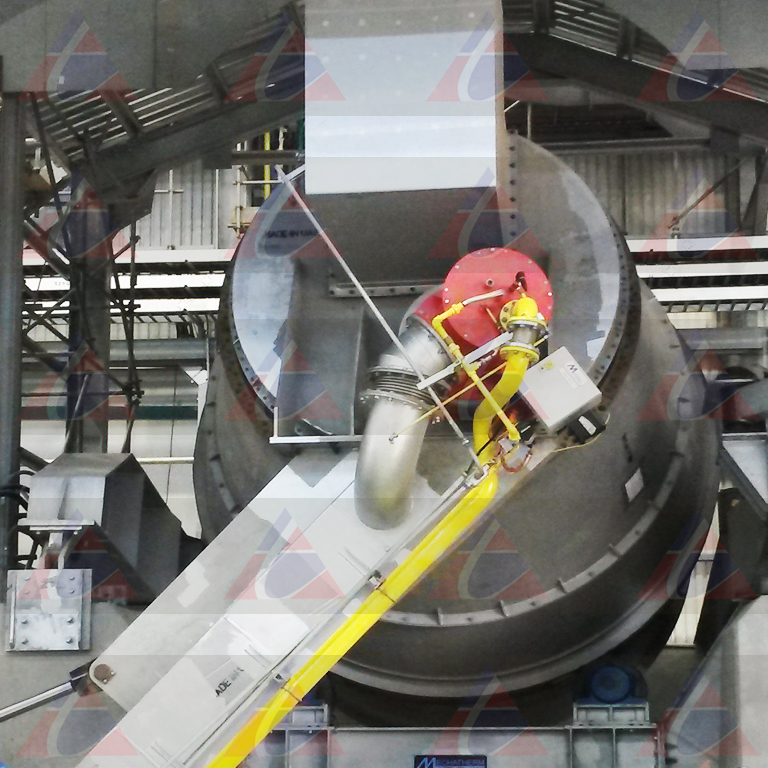 TILTING TYPE ROTARY FURNACE
AXIS TILTING TYPE ROTARY FURNACES are the advanced design of conventional rotary furnace. TTRF are generally used in the melting plants like aluminum recycling aluminum dross melting. Lead/zinc recycling and dross melting, all non-ferrous metals.
This furnace has a fabricated tilting and stationery membrane. The furnace is made up of heavy duty mild steel sections and plates with sufficient wall thickness. Furnace will be lined with monolithic ramming mass suitable for applications upto 120oC. Furnace lining work will be carried out at the customer end in order to avoid breakages in transportation.
Furnace will be supplied with AXIS oxy-fuel systems uitable for the fuels like, HSD, LDO, FO, PG, NG, COG, and LPG. Additional accessories like, fuel tank, transferring pumping systems, liquid fuel handling systems, Centrifugal air blower, Gas handling & safety systems will also be supplied.
OIL OR GAS FIRED AIR FUEL

Model
Kgs Alu
A
B
C
D
E
F
Vm3
TR 1
1000
850
2540
1100
4450
2235
2250
0.5
TR 2
2000
1100
3050
1400
5400
3200
2885
1.0
TR 3
3000
1300
3200
1700
6750
4500
3200
1.6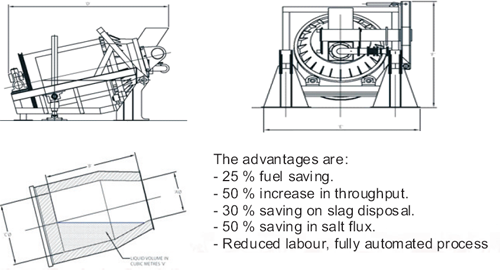 OIL OR GAS FIRED AIR OR OXY FUEL OPTIONS

Model
Kgs Alu
A
B
C
D
E
F
Vm3
TR 5
5000
1400
3200
2100
5710
5700
3665
2.5
TR 8
8000
1500
4000
2300
6510
5700
4000
4.0
TR 10
10000
1800
4700
2400
8040
6760
5000
5.0
TR 15
15000
2000
6000
2800
8675
7000
5460
7.5
TR 21
21500
2000
6000
3000
8675
7250
5660
11.0
ADVANTAGES

Rugged Construction
Less Fuel Consumption
50% increase in throughput
50% saving in salt flux
Liquid metal & Slag will be removed separately
Fitted with Axis Highly acclaimed combustion system
Minimize labour cost
High metal recovery
Axis quality built into every machine